Outstanding Dental Braces for Teens and Adults at Rebecca Bolon Orthodontic Care with skilled Orthodontist.
Rebecca Bolon Orthodontic Care serves the Indianapolis, Carmel, Zionsville, Greenwood and Center Grove areas.
Orthodontic Dentistry Service Areas
Indianapolis
Indianapolis - Braces: Orthodontist and trusted orthodontic dentistry with Rebecca Bolon Orthodontic Care. Contact Dr. Rebecca Bolon to learn about your options.
Carmel
Braces - Carmel: Call us today at (855) 460-3529.  The team at Rebecca Bolon Orthodontic Care is highly trained in a range of options to straighten teeth.
Zionsville
Orthodontics - Zionsville: As a orthodontist Dr. Bolon is also skilled in clear and invisible braces.  Many patients can now have the beautiful smile they have always wanted.
Greenwood
Braces - Greenwood: If you've been putting off dental care for years, now is the time to contact Rebecca Bolon Orthodontic Care.  Call our friendly team at (855) 460-3529 to schedule a consultation.
Center Grove
Orthodontics - Center Grove: Dr. Bolon and her staff are committed to helping you understand your orthodontic dentistry options.
More About Orthodontic Dentistry
Braces - Indianapolis: If you are searching for a orthodontist in the County area, look no further!  Call Rebecca Bolon Orthodontic Care at (855) 460-3529 for the professional, affordable dental care you deserve.
Meet the Dentist
Dr. Rebecca Bolon and her friendly team are committed to helping your receive the personalized orthodontic dentistry care you need. At Rebecca Bolon Orthodontic Care our staff is trained in the latest techniques.
Dental Care Indianapolis Indiana – Respected orthodontist offers affordable orthodontic dentistry including a range of options to straighten teeth.
Financial Arrangements
Dental Insurance Indianapolis IN - Most Carriers Accepted. Dental Insurance Indianapolis Indiana - Call Rebecca Bolon Orthodontic Care at (855) 460-3529 - We can help you with your dental insurance needs.
Indianapolis
Indianapolis - Braces: Our patients tell us that they are very pleased with their dental care from Dr. Rebecca Bolon. Personalized service is our highest priority at Rebecca Bolon Orthodontic Care.
What We Offer
Orthodontic dentistry in Indianapolis while you relax with trusted orthodontist Dr. Rebecca Bolon. We offer convenient appointments that are designed to fit your busy lifestyle.
Other Services
Dental Implants Indianapolis can be performed with braces.  Talk with Dr. Bolon about your options for implant dentistry.  Our friendly, caring team of dental professionals in looking forward to meeting you.
---
Other Highly-Qualified Internet Dental Alliance Practices Around the Country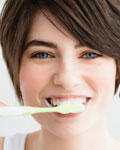 Leland, NC
Dental patients who want experienced Leland dentistry can schedule a visit with Dr. Donald Bland at Donald S. Bland, D.D.S. Dentistry Leland - Phone (855) 765-1385 for a friendly dentist who provides a wide range of dental care options.
Overlook, OR
Overlook TMJ dentist Dr. Edward Ward provides relief to patients with facial pain and other TMD symptoms. Overlook TMJ Dentist - For reliable TMJ dentistry, contact Interstate Dental Clinic at (855) 267-2676 for an appointment.
Riverside County, CA
Attentive Riverside County Dental Implants - Phone (844) 316-3056 to schedule a implant dentistry exam to replace missing teeth. For a skillful Riverside County implant dentist, visit Dr. Orest Frangopol at specializing in dental implants.
Burbank, CA
Dr. Alexandre Tavitian, an experienced Burbank sedation dentist, helps patients with dental phobias and dental anxiety. Burbank Sedation Dentistry - If you're searching for stress-free sedation dentistry, call Burbank Dental Care at (818) 955-7788 to schedule at visit.
Yavapai County, AZ
Skillful Yavapai County Sedation Dentistry - Dental patients searching for stress-free sedation dentistry should call Prescott Dental Center at (928) 445-2440 to schedule a visit. Dr. James Spurgeon, an experienced Yavapai County sedation dentist, helps patients with dental phobias and dental anxiety.
Los Angeles, CA
James Brother LLC6 provides experienced Los Angeles implant dentistry for patients with missing teeth. Los Angeles Tooth Implant - Set up a consultation today with implant dentist Dr. James Brother by calling (844) 300-1438.
Hunters Creek, FL
For highly-regarded Hunters Creek dentures dentistry, phone (855) 261-1014 to schedule a visit with experienced dentures dentist Dr. Stanley Asensio. Hunters Creek False Teeth - He and his qualified staff at Stanley H. Asensio, DMD, PA. are happy to help with all oral health needs.
Warminster, PA
For gentle Warminster sedation dentistry, call Signature Dental of Bucks County at (844) 306-0061 today for an appointment. Warminster Sedation Dentist - Relaxing care with sedation dentist Dr. David Valen can provide relief from dental anxiety and dental phobia.
Monroe County, IN
Discerning Monroe County Invisalign - Phone K Luke Eades, D.D.S at (855) 404-2891 for Invisalign dentistry and straighter teeth. If you want clear braces, contact Monroe County Invisalign dentist Dr. Luke Eades.
Adel, GA
Many families are looking for a trusted Adel family dentist who provides dental care for adults and children. Dentist Adel - Call Dr. Brad Bynum at (229) 242-0825 to reach the helpful family dentistry staff at North Valdosta Dental Care.